Update 1
:
Discord
Server is up!
Update 2 : Your friend ID is NOT your account ID ! Here's how to get your friend ID
SHIN MEGAMI TENSEI: LIBERATION Dx2
SMT x
SEGA
Release Date : July 23, 2018

Developer : Sega

Platform : Mobile

Price : F2P
​
What is Shin Megami Tensei Liberation Dx2 ?
Branded as Sega's interpretation of the Shin Megami Tensei franchise, Dx2 is a full 3D gacha game that aims to bring the full SMT experience in your phone.
How SMT is this SMT ?

In terms of story, it is closer to the Devil Survivor spin-off than it is the mainline series. Gameplay-wise though, a lot is similar.
The Press Turn system reappears in this game, as well as weaknesses and buffs/debuffs
Demon negotiation is also present, allowing you to catch demons in battles by talking to them

Demon fusion is obviously there and 95% of demons are available through it if you have the requisite demons and magnetite
Already more than a hundred demons, with brand new 3D models
The game has a first person view dungeon crawler mode, called the Aura Gate
Why should I be interested in this gacha compared to all the others ?
Dx2 has all its content right out of the gate, and it doesn't have "weekly limited event" to force you to play.

The endgame difficulty is fierce so it's a huge challenge that will take a lot of time and strategy to get through.

The gacha rate is abysmally low but you can fuse 95% of the demons with enough time commitment, with only the fiend and hero race locked behind gacha.

The stamina recover is ridiculous, you can recover all your stamina it in less than two hours. You almost never run out
There is an auto-quest that farms quest for you if you have stamina to burn but not enough time to do it yourself
The depth of the battle system has its own twist beyond the Press Turn system. Every demon is normally capped at 10 MP, with 3 MP being recovered every turn. So the strategy relies a lot on passing your turn to recover MP and capitalize on weaknesses. There is an interesting even playing field with this system.

There is an AR system allowing you to spawn your favourite demon in real life

MARA IN YOUR BACKYARD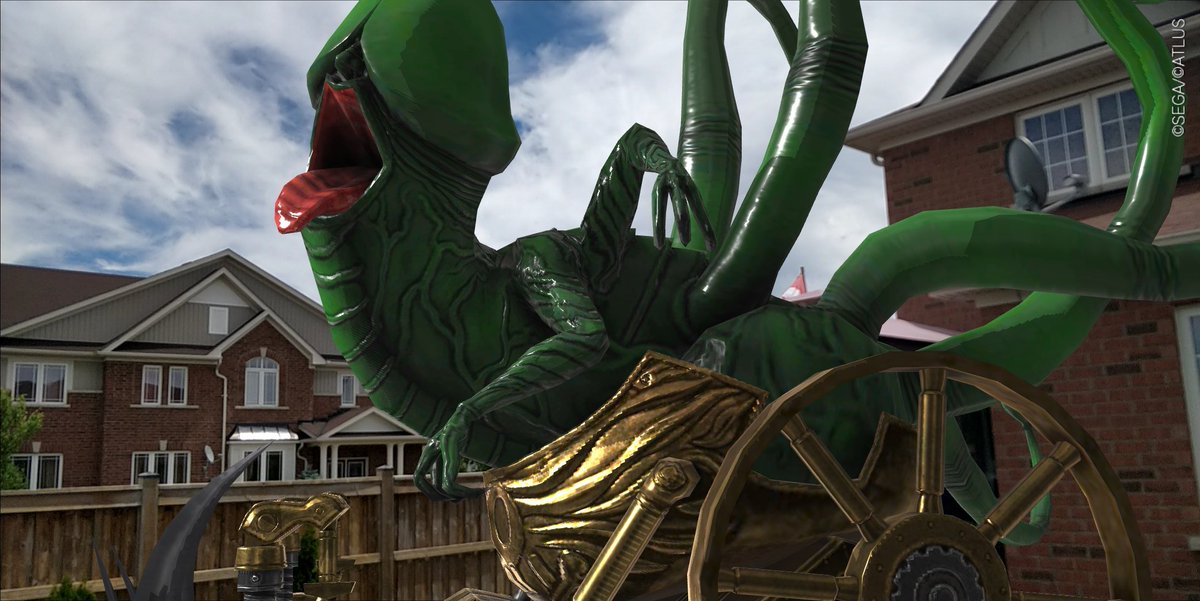 ​
Dx2 is fairer than you'd think for F2P players not looking to spend any money. Most demons can be fused, and all demons can be evolved to max rarity. If your goal is to get Metatron the absolute unit, you can do it as a F2P. It'll take months of work, but when you get it you pretty much won the game with what is considered one of the best demons.
The soundtrack is also deserving of much praise considering it's done by one of the Yakuza composers. Very good stuff
_____
Links:
Basic Guide
PVP Tier-list
Dx2 Fusion Chart
Last edited: